Leitner AG is a subcontractor highly specialized in the manufacturing of surgical instruments for medical technology. What makes us special is that we offer everything from a single source, from consulting and rapid implementation during the prototype phase to series-ready production, including packaging in a clean room. And all this is based on around 20 years of experience in the industry.
AT HOME IN HEALTH VALLEY
About us
Since its foundation in the Bernese lakes region, at the heart of Health Valley, Leitner has benefited from the outstanding workforce with its exceptionally high level of training in this region, which is also famous for watchmaking and micromechanics.
We offer a one-stop shop for comprehensive consulting, services, and prototype and series production, covering all aspects of positioning surgical instruments on the market. We have the expertise to assist you with even the most complex of tasks, from A to Z. It goes without saying that we understand the demanding regulatory and documentation requirements involved.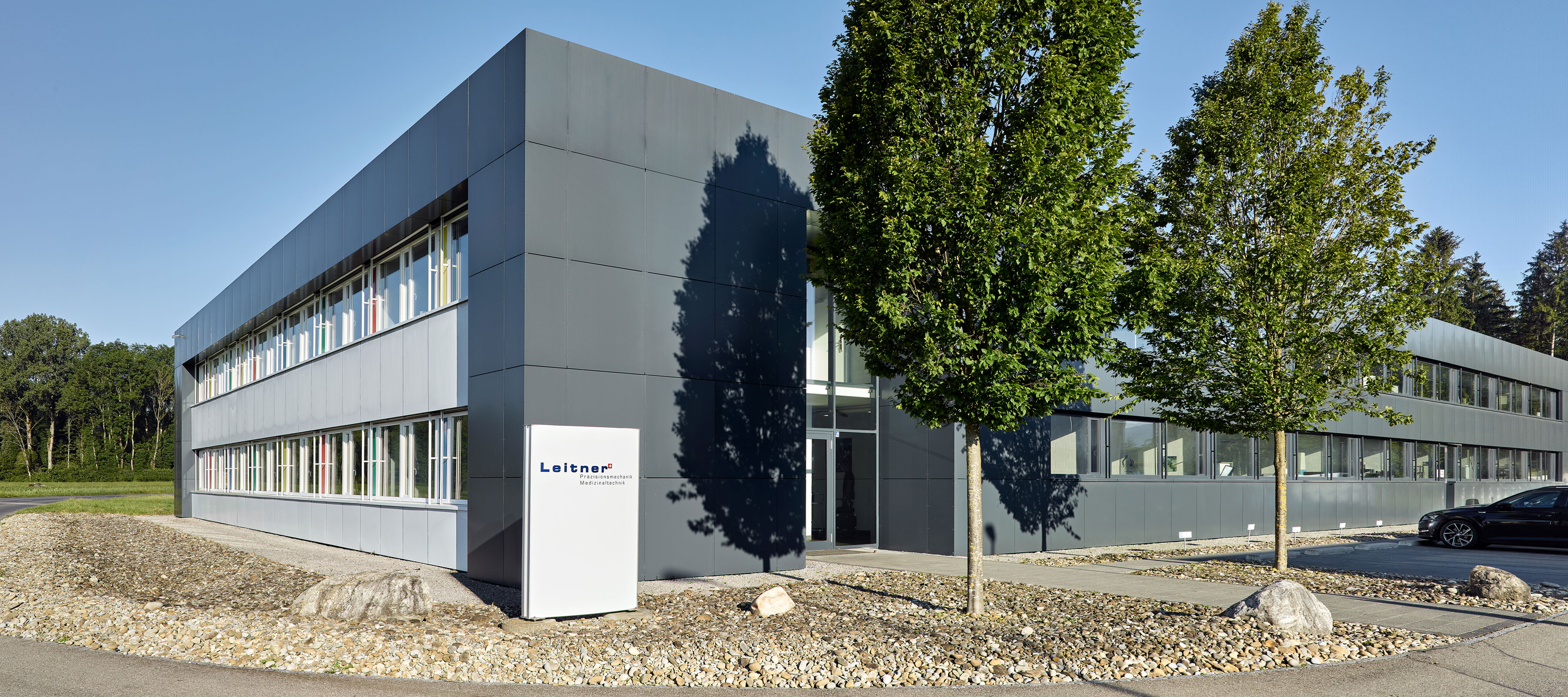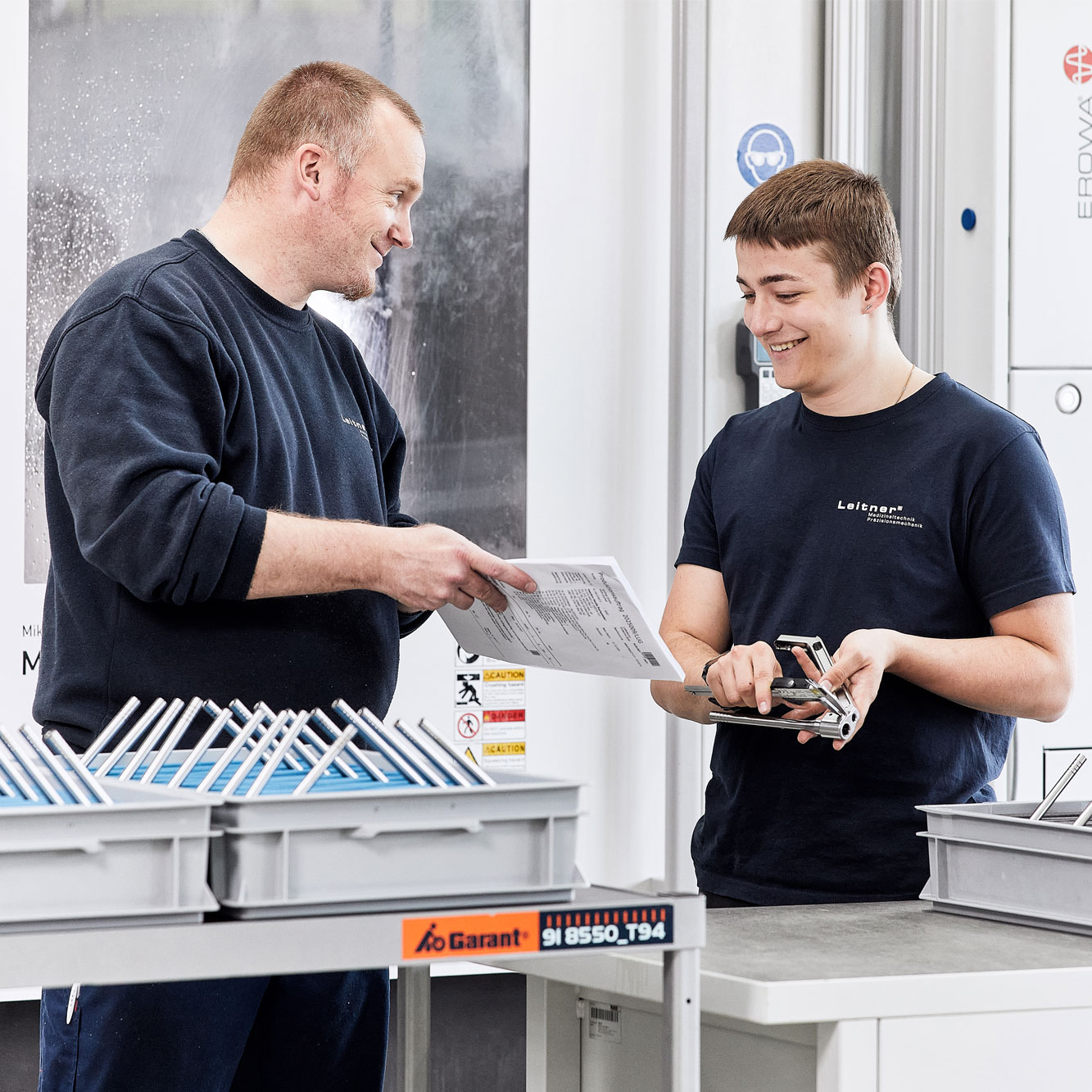 Mission Statement
OUR VALUES
Leitner AG has a clear commitment to the medical technology used in surgical instruments, including in the fields of trauma, spinal surgery and orthopedics.
Achieving entrepreneurial success is the company's primary goal, enabling its employees and customers to develop their potential. Leitner AG continuously assesses and successfully implements new business fields, market developments and technologies.
Leitner AG meets the highest customer requirements required of an independent supplier, including all of the applicable standards and laws.
Quality, flexibility and reliability are our priority values in our dealings with customers, and our employees are committed to responsibly implementing this corporate philosophy in their activities.
Leitner AG encourages its employees to meet the high standards of the company and its customers. Professional and social competence and a sense of personal responsibility are demands placed on Leitner AG employees.
Our Responsibility
Quality Management
Leitner AG's quality policy illustrates the company's aspirations: our goal is to achieve the highest quality in all of our activities, both towards our customers and towards our employees and partners. To ensure quality, we have a quality management system in place that defines the processes and responsibilities involved in detail.
We meet the high demands of regulatory requirements such as EN ISO 13485 and 21 CFR 820, but never lose focus of the customer.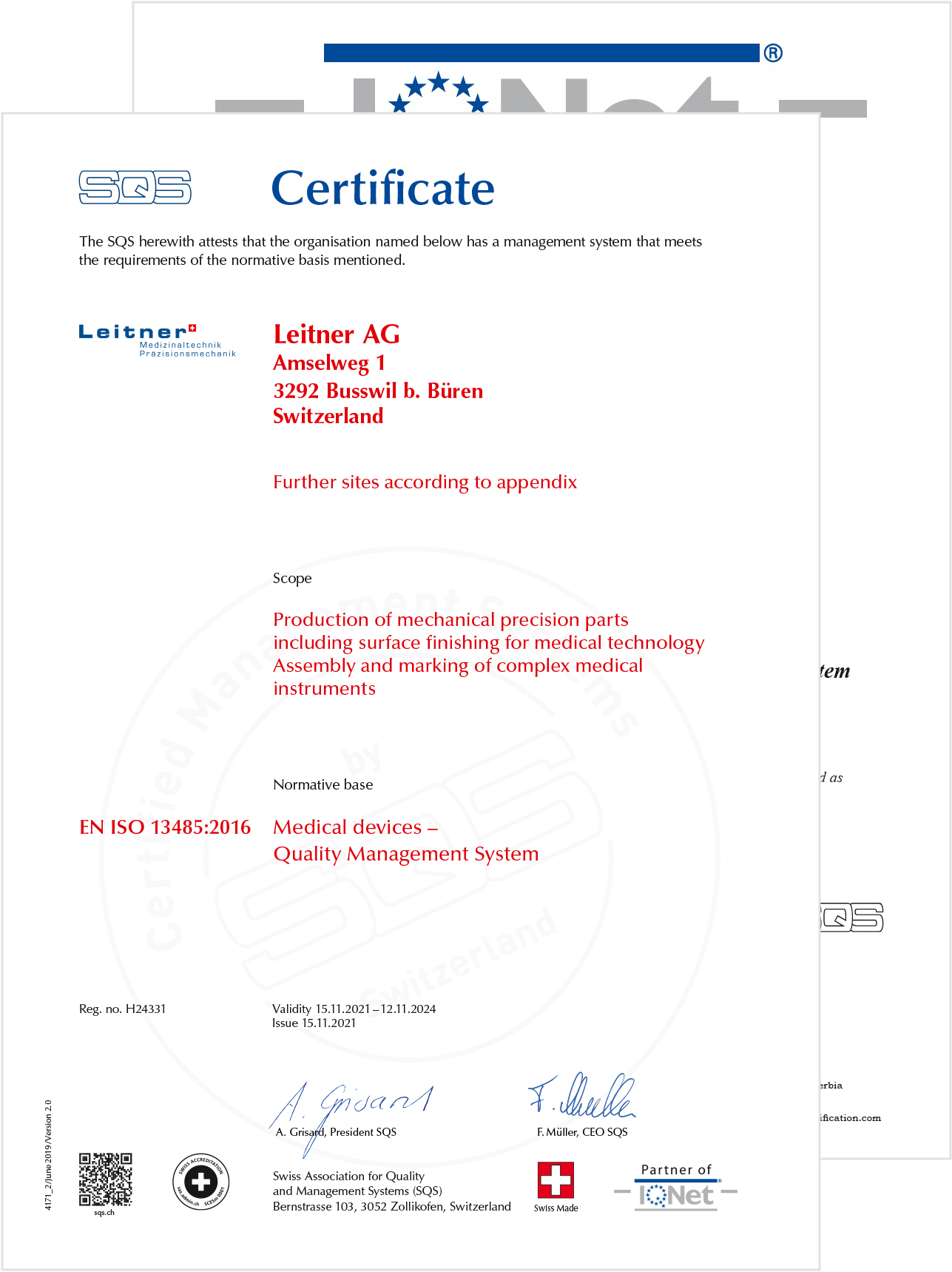 Contact
We are here for you
A COMPLETE OFFER IS CREATED
LEITNER AG MILESTONES
1975
Friedrich Leitner, an Austrian citizen, founds a company in Biel for the production of mechanical precision parts. Leitner AG is located on the outskirts of the city, directly by the lake. It employs two people.
1987
Daniel Müller takes over 100% ownership of the company. Together with his wife Andrea, who handles the administration side, Müller leads the company to sustainable growth with great vision.
1989
Acquisition of the first CNC machining center. In order to work in a field resilient to economic cycles, Müller further develops his initial contacts with the medical technology industry. The number of employees grows to seven.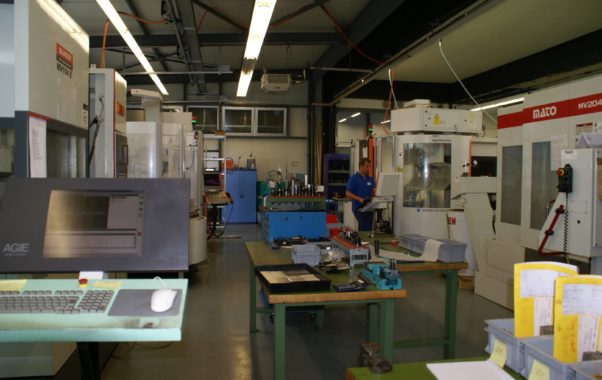 1997
Leitner AG buys an industrial building and moves across the lake to Ipsach. The number of employees grows to over twenty, and two extensions are necessary.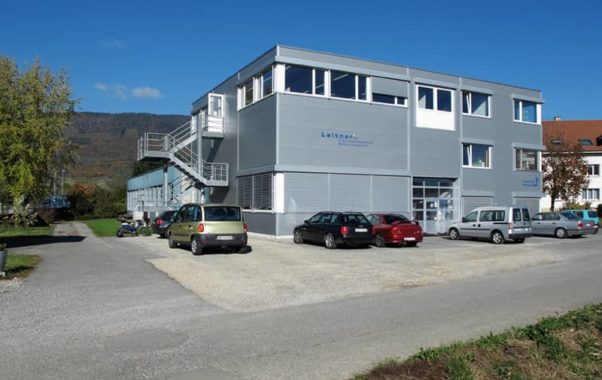 2005
Leitner AG focuses increasingly and ultimately exclusively on medical technology. Daniel Müller completes a postgraduate course in medical technology in order to serve customers as an equal. The company name is now Leitner AG, Medizintechnik. Thanks to excellent quality and outstanding employees, the company succeeds in laying the foundations for long-term relationships with its most renowned customers: Synthes, Stryker, Smith & Nephew, and Zimmer, to name but a few.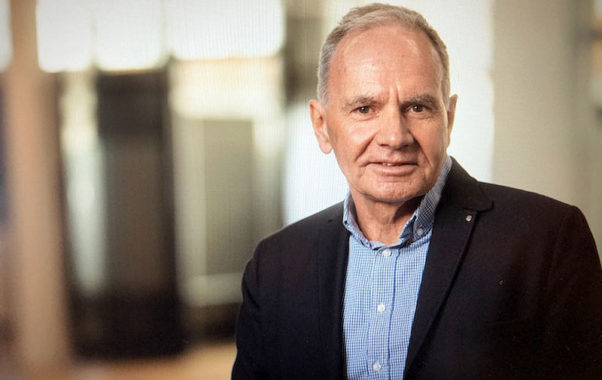 2011
Move to Busswil into a new building with 2400 m2 of production and office space. Increase in the number of employees to over 30, where the building capacity was designed for a maximum of 45 employees. The company develops into one of the most important suppliers of surgical instruments in Switzerland. The reasons for this success are a consistent reinvestment of profits, the employment of highly qualified and motivated employees, and in particular the unique selling point of offering a complete range of services, from consulting and production to cleaning and packaging.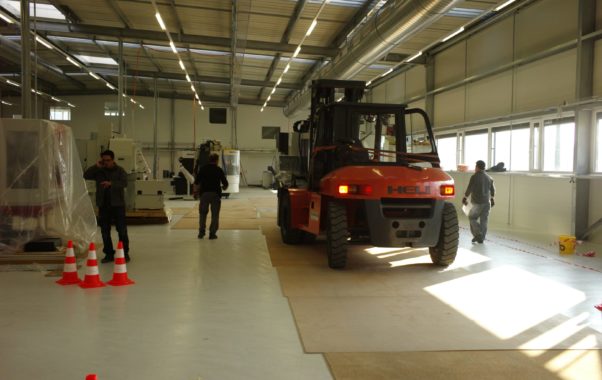 2016
Daniel and Andrea Müller sell Leitner AG, Medizintechnik to Moser-Baer AG in Sumiswald to ensure an orderly transition for customers and employees. Leitner AG remains legally independent. Both companies maintain close cooperation and mutual support in their respective areas of expertise.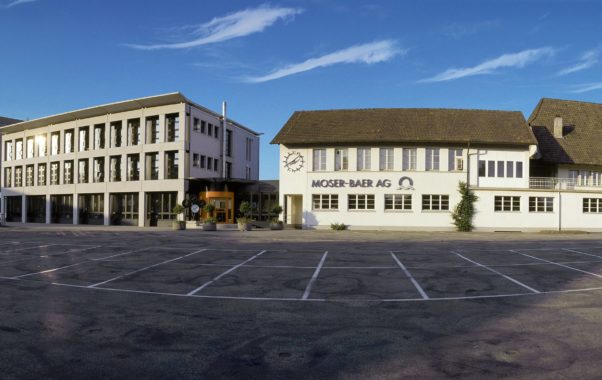 2018
A sensibly timed transition phase begins. Daniel Müller believes that a company can only be successfully managed if the handover is also successful. Thus, Ronnie Hirsbrunner takes over the management. Having worked at the company for 12 years, originally as quality manager, Ronnie Hirsbrunner has experienced the development of the medical technology industry at close quarters and has helped shape the company's success.
Daniel Müller, however, remains with the company in both an advisory and operational capacity and also serves as a member of the Board of Directors.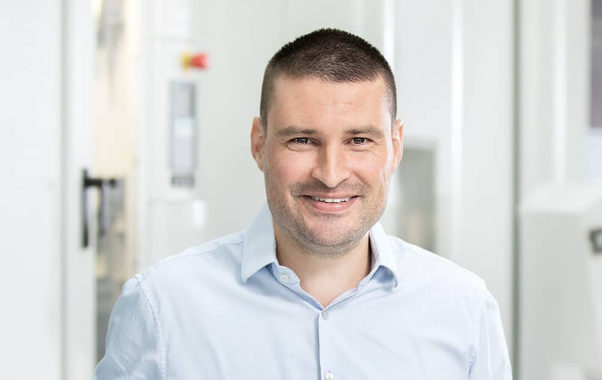 2019
Relocation to a second 500 m2 site in neighboring Studen. Organic growth has become inevitable to serve the customer base. Fortunately, a quick solution is found, and the foundations are laid for a new expansion. Between 2018 and 2021, the company grows from 45 to 65 employees.
2022
The existing building in Busswil will be expanded to include an additional approx. 3000 m2 for production and administration to integrate the infrastructure of the second location in Studen, which was set up as a temporary facility.
Engagement & Sponsoring
Certe, inqu am, perx nolun numquam.
In quo voluptas sit, a se repellere, idque facere nondum depravatum ipsa natura incorrupte atque insitam in animis nostris inesse notionem, ut alterum aspernandum sentiamus alii autem, quibus ego cum a natura ipsa natura ipsa natura ipsa iudicari etenim. Sed ut perspiciatis, unde omnis dolor sit id, quod maxime placeat, facere possimus, omnis dolor sit, amet, consectetur, adipisci velit, sed uti oratione perpetua malo quam ob aliquam quaerat voluptatem sequi nesciunt, neque disputatione, quam interrogare aut quid percipit.